Join Our Team

Family Health Centers, Inc. is an equal opportunity employer, always supporting a diverse workplace.
Family Health Centers, Inc., has seven locations serving patients in Orangeburg, Calhoun, Bamberg, and Upper Dorchester counties. Quality, Compassion, Respect, Teamwork, and Accountability are five values that foster a symbiotic work environment, and in turn, create memorable patient experiences.

Family Health Centers, Inc., professionals exists to serve those in need, a concept that is not exclusive to providing affordable healthcare, but is present in everything that we do. Whether a patient, fellow employee, local organization, or member of the community, we believe in rolling up our sleeves and lending a helping hand.

We offer competitive salaries, an excellent benefits program which includes
Family Health Centers, Inc. offers employees a comprehensive benefits package which includes: health insurance*, dental insurance, life insurance*, vision insurance, flexible spending accounts, employer matching with our 403(b) retirement, disability (short and long term), 11 paid holidays, vacation, sick leave, bereavement leave, education and training.
Family Health Centers, Inc. allot each employee $32 per pay period to put towards the purchase of benefits.
Each employee receives $10,000 of life insurance at no cost.
FHC National Health Services Corps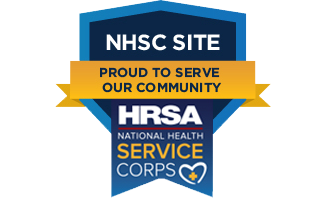 Family Health Centers, Inc is a participant of the NHSC Loan Repayment Program.
The National Health Services Corps (NHSC) offers tax-free loan repayment assistance to support qualified health care providers who choose to take their skills where they're most needed.
Licensed health care providers may earn up to $50,000 towards student loans in exchange for a two-year commitment at an NHSC-approved site through the NHSC Loan Repayment Program (NHSC LRP).
Accepted participants may serve as primary care medical, dental, or mental/behavioral health clinicians and can choose to serve longer for additional loan repayment support.
Priority consideration is given to eligible applicants whose NHSC-approved site has a HPSA score of 26 to 15, in descending order. Eligible applicants may receive up to $50,000 in loan repayment for an initial service commitment until funding is exhausted.